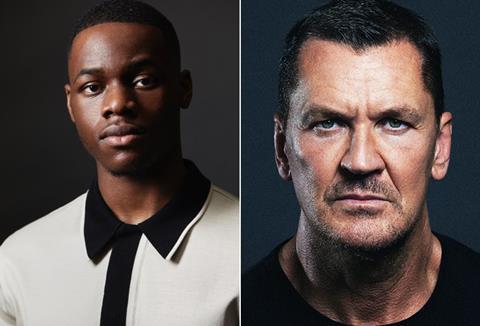 Stephen Odubola, star of London gang drama Blue Story, and Rise Of The Footsoldier's Craig Fairbrass have signed to star in Ross McCalll's UK prison drama Ire which starts shooting tomorrow (September 19).
The film is the directorial debut of actor McCall, whose credits include White Collar, and will also star Jason Flemyng and Ulrich Thomsen.
The story centres on an imprisoned, violent criminal (Fairbrass) whose institutionalised routine is disrupted when his estranged daughter requests to meet her father for the first time and a young man (Odubola) serving his first sentence is made his cell mate. The cast also includes Zoe Tapper and Rosie Sheehy.
London-based Samahoma Media Advisors negotiated majority funding for the film from Insight Media Fund. Additional financing was provided by Ascendant Films, which is co-producing the drama with Burton Fox Films in association with Bromantics.
Producers are Bart Ruspoli for Ascendant, Hester Ruoff for Burton Fox and Stefan D'Bart for Bromantics.
The three production companies recently collaborated on Philip Barantini's Boiling Point, shot in one take and starring Stephen Graham as a stressed-out head chef struggling to keep his high-end restaurant afloat.
Insight Media Fund also provided completion money for Boiling Point, on which Graham's Matriarch Productions is a co-producer. Paris-based sales company Charades acquired world sales rights to the drama, which was shot over two days in London shortly before lockdown.