Uwe Boll's Event Film has been enticing buyers at AFM with the noir thriller Death Valley.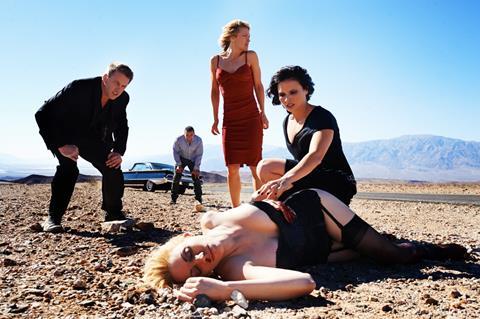 Katrina Law, Lochlyn Munro, Victoria Pratt and Nick E Tarabay star in the story of four strangers on a drunken wedding dash from Los Angeles to Las Vegas.Trouble ensues when the group hits a mysterious woman in the desert and must overcome injuries, the elements and each other to survive.
Indican Pictures holds all North American rights,
TJ Scott of Cinematic Pictures, Brad MacPherson of Lucky Eight Pictures and Taylor Williams of The Shot Clock produced.Scott directed from a screenplay co-written with MacPherson.