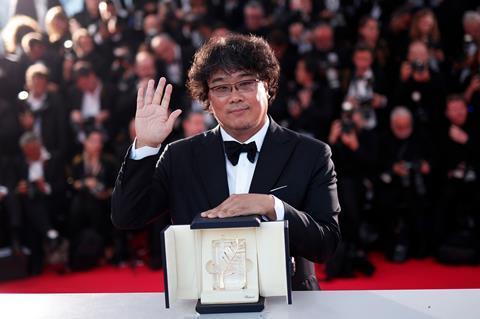 Oscar-winning Parasite writer-director Bong Joon Ho is set to make a Korean animation with local VFX production house 4th Creative Party.
The company today (May 13) stated that Bong is preparing to direct the film as his "next project after his next".
The full CGI animation will deal with the drama that arises between deep sea creatures and human beings.
4th Creative Party will produce. Primarily based in Seoul with branches in Busan and Beijing, the company has worked on VFX for films such as Bong's The Host, Snowpiercer and Okja, as well as Park Chan-wook's Old Boy, Stoker and The Handmaiden.
Bong has been working on the project since 2018 and finished writing the script in January. He is currently writing the script for an English-language live-action film which is set to be his next production, with this Korean animation due after that.
The director's last film, the Korean-language thriller Parasite, made history last year when it picked up four Academy Awards - for best picture, director, original screenplay and international feature film.