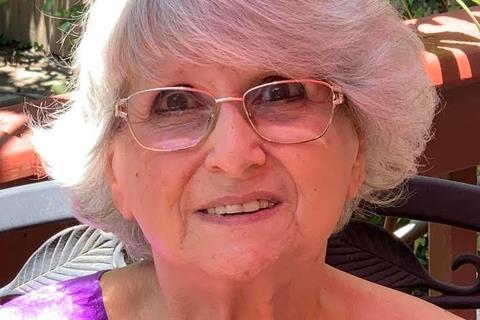 Bonnie Anderle Bunyik, the Hungarian Film Festival of Los Angeles co-founder who also established two distribution companies with her husband Bela Bunyik, has died in Los Angeles. She was 77.
Bunyik passed away peacefully, surrounded by loved ones, on May 19 after a battle with ALS.
She was born to Albert and Pauline Anderle and grew up in several Los Angeles neighbourhoods. After graduating from Fairfax High School in 1962 she eventually made her way into the film industry.
In 1982, Bunyik and her husband launched European Video Distributors and later established Bunyik Enterprises to distribute films throughout the US and Canada.
The Bunyik Enterprises slate included Ildiko Enyedi's My 20th Century and Simon, The Magician; Geza Beremenyi's European film Award winner Eldorado; and We Never Die by Robert Koltai.
Some years later the Bunyiks co-founded, co-produced and was vice-president of Hungarian Film Festival of Los Angeles. They ran 19 iterations of the festival, which became a focal point for arthouse lovers and expatriates in Los Angeles, and drew notable guests.
Each year the festival screened Hungary's Oscar submission. Films and attending directors included Son Of Saul and Laszlo Nemes; On Body And Soul and Enyedi; and Those Who Remained and Barnabas Toth.
In recent years, the Bunyiks co-founded Hungarian entertainment company, Connoisseur Bt.
Bunyik is survived by her husband of 48 years, Bela, her daughters, Anna and Amalia, her sister Barbara, her grandchildren, and her extended family. A private family service will be held.