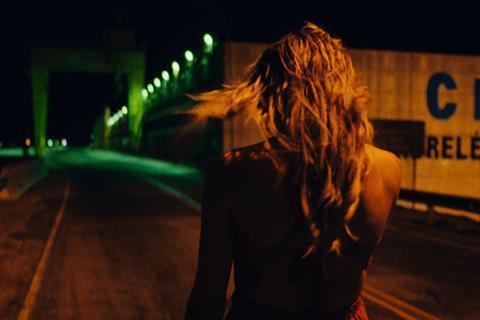 In an unexpected move the Brazilian Academy of Cinema and Audiovisual Arts has selected Aly Muritiba's Private Desert (Deserto Particular) over Alexandre Moratto's 7 Prisoners as its submission for the 2022 Academy Awards.
Private Desert premiered in Venice Giornate Degli Autori where it won the BNL People's Choice Award. Antonio Saboia stars as a police officer who is kicked off the force for violent behaviour and sets off in search of his online love.
The film shot in Sobradinho, Juazeiro, Bahia, and Curitiba and is produced by Grafo Audiovisual and Fado Filmes. Italy's Intramovies handles sales. Muritiba also directed the comedy Jesus Kid that premiered this year and his credits include Sundance 2018 selection Rust.
Netflix's 7 Prisoners also premiered in Venice and had been regarded as the front-runner to be Brazil's submission on the back of a strong reception from critics. Moratto's film explores modern-day slavery and is the Brazilian-American director's follow-up to his award-winning Socrates.
Brazil's contender last year was Barbara Paz's Babenco: Tell Me When I Die, which did not make the shortlist. The last film to do so was Cao Hamburger's The Year my Parents Went On Vacation in 2008.
Brazil has never won the international feature film (formerly foreign-language film) Oscar although four films have been nominated: Walter Salles's Central Station in 1999, Bruno Barreto's Four Days In September in 1998, Fabio Barreto's O Quatrilho in 1996 and Anselmo Duarte's Keeper Of Promises in 1963.