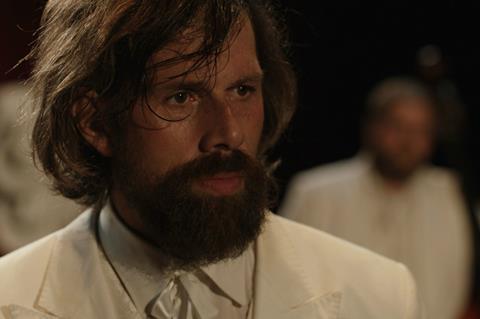 Johan Heldenbergh, best known from Belgian hit The Broken Circle Breakdown, will lead the cast of My Dad Is A Sausage, a family drama pitched today at Flanders Image's Connext event in Ghent.
Anouk Fortunier will direct what she calls a "buddy movie with a father and daughter"; Heldenbergh plays a father who is depressed in his job as a banker and decides to leave that career to become an actor. His wife, a CEO, is concerned about his plans, but his 11-year-old-daughter Zoe realises she has to help her dad to succeed with his new life.
Dries Phlypo of A Private View produces; credits include Zagros, Vincent and the End of the World and Moscow, Belgium.
Fortunier explained, "A warm yet slightly neurotic family has to deal with Dad's mid-life crisis. The bond between dreamy-eyed Zoë and her clumsy Dad are the core of my film. Through their love for each other, they manage to overcome the obstacles of life. The audience will identify with Dad who wants to meet his family's expectations and his search for happiness, as well as with Zoë's growing pains and the dilemma she is in: can she still believe in her father even if he doesn't seem to know what he's doing? Although the comedy is wild and hilarious, the story is true and touching."
Last year's Pitch Prize winner Patrick directed by Tim Mielants is at Connext this year as a work in progress. This year's winner will be unveiled on Wednesday.
Connext 2018 projects pitched (at development or pre-production stage)
Cool Abdoul, dir Jonas Baeckeland, prods Peter De Maegd and Lize Lefaible of Potemkino Port (Bel)
A boxer who works as a powerful bouncer is undone by his lies and violent actions. Global Screen has come on board for sales and the film will be set up as a German co-production.
The Ghastly Brothers, wr/dir Michael Van Ostade, wr Andrew Van Ostade, prod Tomas Leyers of Minds Meet (Bel-Neth-Lux)
Live-action family adventure about a girl fighting strange shadows with the help of ghosthunters The Ghastly Brothers. Michael Van Ostade said the film will be a "first fright experience [for kids] and a nostalgic trip for parents, all with a beating heart."
My Dad is a Sausage, dir Anouk Fortunier, prod Dries Phlypo of A Private View (Bel-Neth)
Family adventure/comedy about an 11-year-old girl whose dad quits his bank job to become an actor.
Save Sara, dirs Jan Verheyen and Lien Willaert, prod Peter Bouckaert of Eyeworks (Bel)
Drama based on the true story of a man's fight to save his daughter who needs treatment for a rare disease.
Six Days, dirs Eric Wirix and Frank Van Mechelen, prods Wirix and Tine De Meulenaere of Skyline Entertainment (Bel)
Drama about champion cyclist Rik Moreels during the Six Days Race of 1956 as well as fighting his demons 30 years later.
Yummy, dir Lars Damoiseaux, prods Kobe Van Steenberghe and Hendrik Verthé of a team (Bel-Neth)
Zombie horror/comedy/action film set in an Eastern European plastic surgery hospital.