Vancouver producer-financier Aaron L Gilbert brings on COO-general counsel and business affairs executives after recent moves to ramp up US presence.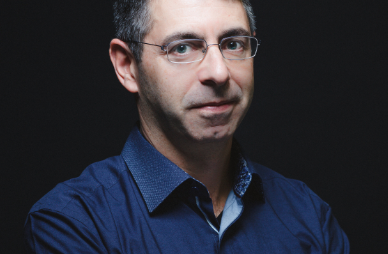 Joel Guralnick (pictured) has been named COO and general counsel of Bron Media Corp, the parent company of chairman Aaron L. Gilbert's Bron Group that includes Bron Studios and Bron Animation.
Gilbert has also appointed Toronto-based attorney Adam Davids and New York-based attorney David Davoli as senior vice-presidents of business affairs.
Guralnick will report to Gilbert, while Davids and Davoli report to Guralnick.
Based out of Bron's head office in Vancouver, Guralnick is responsible for corporate operations and management of Bron's entertainment businesses. He most recently served as general counsel of Vision Critical for eight years and before that ran the entertainment practice in the Vancouver office of Goodmans.
Davids is a practicing attorney who has served as either production, finance or distribution counsel on more than 50 films and has worked with talent and institutions in the entertainment industry.
Davoli is also a practicing attorney who has spent the last nine years as production or distribution counsel on more than 30 independent film, television and new media programmes.
"Bron continues to grow its entertainment interests and critical to that was building an executive team to lead the charge," Gilbert said. "I'm thrilled to have Joel, Adam, and David as part of the leadership group for Bron, together working alongside our expanding team north and south of the border".
Last month Gilbert hired former Focus World head Anjay Nagpal to head Bron's Los Angeles hub.