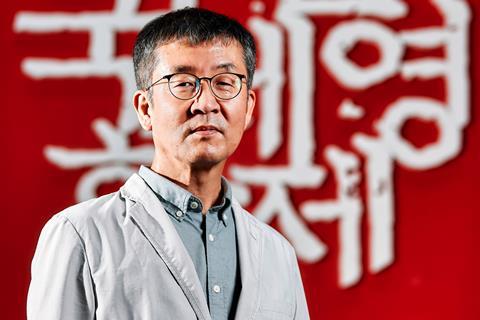 South Korea's Busan International Film Festival (BIFF) has accepted the resignation of festival director Huh Moonyung, who is facing allegations of sexual harassment, which he denies.
BIFF's board announced late Friday (June 2) after a meeting that it had accepted Huh's official resignation and that programme director Nam Dong-chul will act in lieu of festival director for this year's edition.
They have not stated a change of job title for Nam, who remains programme director.
Just over three weeks ago, Huh sent a message to festival organisers and press that he was exhausted and intended to leave the festival ahead of its 28th edition, which is scheduled to run October 4-13. This led to speculation that his resignation was over the appointment of Cho Jungkook as managing director of the festival.
At an urgently arranged press conference in Busan on May 15, BIFF chairman Lee Yong-kwan came under fire with accusations he was responsible for the situation, whereupon he also declared he would resign after resolving the issue and seeing this year's edition out.
The board stated at a meeting on May 24 that Lee should step down "after the successful completion of this year's festival".
It has since emerged that an employee of BIFF has accused Huh of sexual harassment. In an interview with newspaper Ilgan Sports that was published on May 31, "employee A" claimed the festival director had made inappropriate sexual comments and body contact over an extended period.
When contacted by the same paper for comment, Huh denied the allegations but said the process of verification would be a "burden" to the festival and reiterated he was too exhausted to stay in the job.
Speaking to Screen, BIFF general manager of public relations Daniel Kim said: "The employee reported the matter to the Centre for Gender Equality in Korean Film, DeunDeun, [around the time of] the interview with Ilgan Sports. The centre has yet to send down a recommendation, but we will faithfully cooperate with the investigation."
In the meantime, BIFF's board asked Cho to state his intentions towards his position as managing director, effectively asking him to resign after having appointed him less than a month ago.
The board has also appointed a committee including film industry and citizens' group figures to prepare to form an innovation committee that would look to improve the festival's organisation.