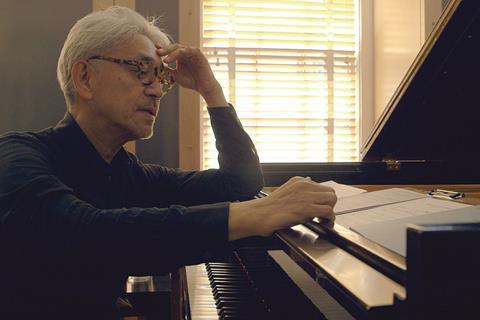 Busan International Film Festival (BIFF) has named Japanese musician Ryuichi Sakamoto as its Asian Filmmaker of the Year Award recipient.
A musician, artist, producer, anti-war and environmental activist, Sakamoto first started composing for films with Oshima Nagisa's 1983 drama Merry Christmas, Mr. Lawrence, for which he won a British Academy of Film and Television Arts (Bafta) award.
His original scores for Bernardo Bertolucci's The Last Emperor (1986), The Sheltering Sky (1990) and Little Buddha (1993) picked up a slew of awards including at the Oscars, the Grammies, the Golden Globes and Baftas.
Most recently, after a bout with throat cancer, he scored Alejandro Gonzalez Inarritu's The Revenant (2015) and Hwang Dong-hyuk's The Fortress (2017).
Commemorating the 40th anniversary of his musical debut, Sakamoto is set to perform at BIFF's opening ceremony on October 4 at the Busan Cinema Center, where he will be presented with the Asian Filmmaker of the Year Award.
Lee Jang-ho retrospective
BIFF also announced yesterday that the festival will honour Korean filmmaker Lee Jang-ho with an eight-film retrospective. The line-up, ranging from his works in social realism to erotic films, includes his directorial debut Heavenly Homecoming To Stars (1974), as well as films such as Good Windy Days (1980), Declaration Of Fools (1983), Eoh Wu-dong (1985) and The Man With Three Coffins (1987).
Previously chairman of the Bucheon International Fantastic Film Festival (BIFAN) organising committee, Lee is currently chairman of the Seoul Film Commission (SFC).
Asian Film Academy
In other BIFF news, the festival also announced that the Asian Film Academy workshop's dean this year will be Chinese director Lou Ye (Summer Palace, Blind Massage). He will be joined by Malaysian filmmaker Tan Chui Mui (Love Conquers All) as the workshop's directing mentor, with Polish filmmaker Artur Zurawski (Sultan) as the cinematography mentor.
BIFF will run October 4-13, with the Asian Film Market taking place October 6-9.