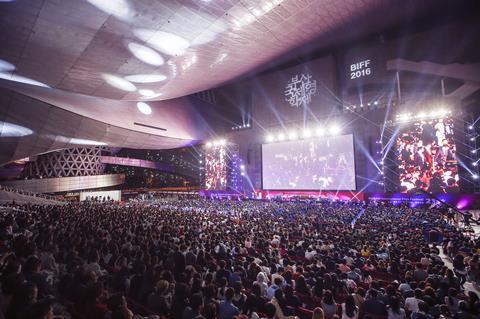 Busan International Film Festival (BIFF) has appointed Kang Seungah, former senior editor of the Busan Ilbo newspaper, as a deputy director alongside Kim Bokkeun.
Working with Kim, whose appointment was announced in January, Kang will focus on the administrative side of the festival, as well as take the lead in strengthening cooperation with strategic partners. In particular, she will be responsible for ensuring smooth communications between the festival and the local community.
During her tenure at Busan Ilbo, Kang worked as a journalist covering topics including society, economics, culture and international affairs, as well as heading the education, culture and editorial divisions. Kim was previously head of Busan-based production and investment outfit CAC Entertainment.
The dual deputy directors replace BIFF founding member Kim Ji-seok who died of a heart attack while attending the Cannes Film Festival in 2017. Fellow founding members Lee Yong-kwan and Jay Jeon currently serve as chairman and director of the festival, respectively.
In a statement, BIFF organisers said that the festival, "with its established dual deputy director structure, is expected to create a more efficient and congruent communication channel that can better cooperate with film-related agencies, institutions, organisations and local communities."
BIFF has also confirmed the members of its programming team, headed by former Asian Film Market chief Nam Dong-chul. World Cinema programing will be overseen by Pak Dosin and Seo Seunghee, while Asian Cinema will be headed by Park Sun Young, Park Sungho and Chae Bohyun.
Jung Hanseok has been appointed as Korean Cinema Programmer, while Kang Sowon will programme the Wide Angle section for short and experimental films and documentaries. Jung Mi is now responsible for BIFF's audience-driven, civic participation event, entitled Community BIFF.
This year's edition of BIFF will take place October 3-12, with the Asian Film Market scheduled for October 5-8. The Asian Project Market (APM) will take place October 6-8.