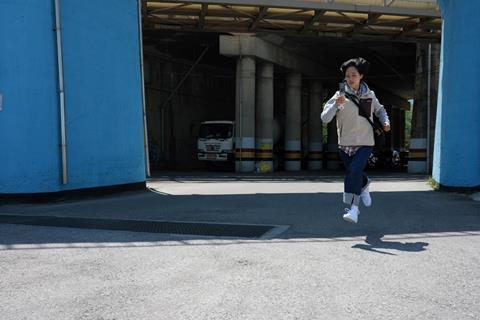 The Busan International Film Festival (BIFF, Oct 5-14) is to launch a new competitive section titled Jiseok and has unveiled eight films in the running for its awards.
The festival previously selected 10 films from the A Window on Asian Cinema section to compete for the Kim Jiseok Award, named after the programme director who died in 2017 and had devoted his career to introducing and supporting Asian cinema.
The new Jiseok strand will sort these nominees into a section of their own and comprise films from Asian directors with three or more features to their names (BIFF's New Currents competition includes Asian directors' first and second films). Of these, two winners will be selected and each awarded a cash prize of $10,000.
BIFF has selected eight films for the inaugural Jiseok section. The include Yalkin Tuychiev's Alteration, a look at the consequences in Uzbekistan of participating in the Afghanistan war; Anshul Chauhan's December, a story about a family starting over after the devastating death of a daughter; Ali Ghavitan's Life & Life, which follows a teacher who goes in search of a student who was absent from online classes during the Covid-19 pandemic; and Hadi Mohaghegh's Scent Of Wind, made up of scenes of people helping others.
Further titles are Prithvi Konanur's Seventeeners, in which a small occurrence is gradually contextualized socially, hierarchically, and according to gender; M.L. Bhandevanov Devakula's Six Characters, about six uninvited guests who descend on a filming location to the fascination of the director; Ananth Narayan Mahadevan's The Storyteller, in which a wealthy insomniac mogul hires a storyteller with unforeseen consequences; and Lee Kwangkuk's A Wing And A Prayer, about the experiences of two friends who travel to the East Sea.
All are world premieres except Six Characters and Scent Of Wind, which will receive their international premieres in Busan.
New Korean Cinema section
BIFF also announced the launch of a second new section titled Korean Cinema Today – Special Premiere, which will showcase a handful of unreleased Korean commercial films in a bid to inform audiences about the latest developments in Korean mainstream and commercial cinema.
This year, the section will feature two films. The first is 20th Century Girl, which marks the feature directorial debut of director Bang Woo-ri, who won the 35th Blue Dragon Film Award for best short film with Mrs. Young in 2014. Her feature is about the pure love of a girl and a boy in 1999, before the same love story is told again in the 21st century.
The second title is from veteran director Chung Jiyoung (National Security) whose latest, The Boys, tells the story of a detective who reopens the case of three boys who were accused of robbery and murder at a small town store. The film features a solid cast of Sul Kyung-gu, Yu Jun-sang, Jin Kyung, Heo Sungtae, and Yeom Hyeran.
BIFF will announce its full programme next week.