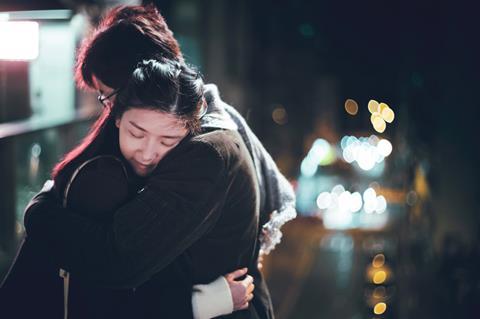 The 25th Busan International Film Festival is set to open with the world premiere of Septet: The Story Of Hong Kong, directed by Sammo Hung, Ann Hui, Patrick Tam, Yuen Wo Ping, Johnnie To, Ringo Lam and Tsui Hark.
The omnibus film, which received a Cannes 2020 label, was initiated by To as a tribute to his home city and shot on film in honour of the golden age of Hong Kong cinema, during which all seven of the directors first emerged. The segment directed by Ringo Lam is the late director's last project.
The festival will close with animation Josee, The Tiger And The Fish, director Tamura Katoro's remake of Inudo Isshin's 2003 cult favourite of the same name.
BIFF festival director Jay Jeon said: "Due to Covid-19, we have drastically scaled back 80% of our screens but will try our best to hold a physical festival for the precious 192 films from 68 countries that filmmakers sent us. We will hold Q&As with audiences through live Zoom calls."
Each film will be only be screened once (compared to the two or three times each film was screened last year) as the event will use the single venue of the Busan Cinema Center and its five screens. Current Covid-19 Stage 2 regulations state indoor screenings can admit up to 49 people and outdoors screenings can admit up to 99 people.
Organizers expressed the hope that the situation would improve by mid-October when ticketing opens so that more seats could be made available.
The line-up has also been reduced from the 299 films selected from 85 countries in 2019.
BIFF festival chairman Lee Yong-kwan said: "We have been preparing against all possibilities with the Covid-19 situation since May, but circumstances suddenly worsened after August and we wondered if we would indeed be able to open the festival at all. With the variable of Chuseok, and the strict situation, we decided to postpone to October 21 to allow as much time as possible. It was unavoidable for us."
As announced last week, the festival has been pushed back a fortnight to run October 21-30 in order to give enough time after the traditionally major migratory holiday of Chuseok to see how much the number of Covid-19 cases is affected afterwards. They also stated that the festival could be cancelled altogether if things worsened.
Juries, which have yet to be announced, will judge the films online. When asked if awards would not be issued if festival screenings were cancelled, organizers admitted they needed time to consider this prospect as audience awards would certainly be cancelled but perhaps not the others.
The Asian Contents & Film Market (ACFM) will run online from October 26-28 along with the Asian Project Market, E-IP Market and Asia Contents Awards. These will all go ahead even if the festival is cancelled.
BIFF programme director Nam Dong-chul noted the festival has selected a raft of films from acclaimed directors such as recent Venice award winner Kurosawa Kiyoshi's Wife Of A Spy, Amos Gitai's Laila In Haifa, which also screened at Venice, and Tsai Ming-Liang's Days, which played in competition at the Berlinale.
He added the event will showcase breakout films such as Minari from Korean-American director Lee Isaac Chung, starring Steven Yeun, Han Yeri, and Youn Yuh-jung, which won the US Grand Jury Prize and audience award at Sundance; Heidi Ewing's I Carry You With Me, which also screened at Sundance and won the NEXT Innovator Award; and Mohammad Rasoulof's There Is No Evil, winner of the Berlinale's Golden Bear.
Busan will screen 23 out the 56 films that received a Cannes label earlier this year after the festival in France was cancelled due to the pandemic. These include Wei Shujun's Striding Into The Wind; the restored version of Wong Kar Wai's In The Mood For Love; Francis Lee's Ammonite, starring Saoirse Ronan and Kate Winslet; actor Viggo Mortensen's directorial debut, Falling; Disney and Pixar's latest animation, Soul; and Thomas Vinterberg's Another Round.
Nam also made note of several sophomore films from Korean directors who had strong debuts such as Lee Chungryoul's Cicada, Jéro Yun's Fighter, Shin Dong-il's Days Of Green, Kim Jongkwan and Jang Kunjae's Vestige, and Lee Seung-won's Three Sisters.
Organisers pledged strict safety measures such as social distancing and sanitation. Ticket sales will be conducted solely online, and tickets will be issued on mobile with QR codes that make it easier to keep track of who saw what and where, and to make it easier to contact those if necessary.