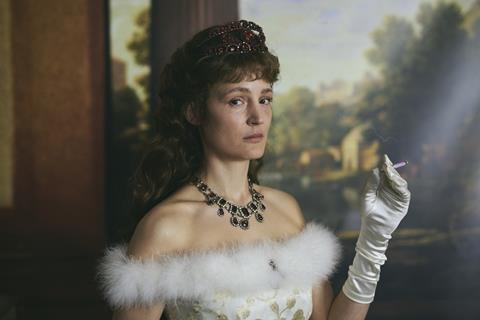 Picturehouse Entertianment has acquired UK and Ireland rights to for Marie Kreutzer's Un Certain Regard title Corsage from Paris-based mk2 Films.
The film is one of the buzziest of the festival and is a prestige addition to Picturehouse's packed acquisition slate.
Corsage stars Vicky Krieps as Empress Elizabeth of Austria as she turns 40 in 1877 when she begins to rebel against her role as the beautiful but passive companion to the emperor.
mk2 has also secured deals to Germany and Austria (Alamode) and to France (Ad Vitam).
Clare Binns, managing director of Picturehouse Entertainment, said she loved Krieps' "revelatory performance" and that Corsage was a "ravishing film that shakes up the costume drama with a properly feminist, punk twist".