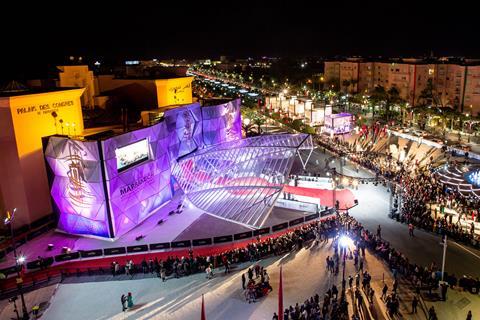 The Marrakech International Film Festival Foundation in Morocco has cancelled its festival component and moved its industry-focused Atlas Workshops online, in response to the ongoing health concerns around the Covid-19 pandemic.
Talent and project development event the Altlas Workshops was launched in 2018.
It distinguishes itself from other industry meetings in the Middle East by its focus on both Arab and African filmmakers and aims to act as a bridge between the industries of both regions.
The third edition will take place online from November 30-December 3. Netflix, which has been a key sponsor of the event since its creation, will continue to lend its support this year.
In preparation for the online workshops, Marrakech has launched a call for projects in development and films in post-production by filmmakers from Morocco, the African continent and the Arab world.
Participants will benefit from personalised mentoring, which is tailored to the individual needs of each project, covering scriptwriting, production, distribution, editing and/or scoring. The projects will also be presented at a digital co-production market.
The Marrakech International Film Festival was originally scheduled to take place in November 2020 this year with new artistic director Remi Bonhomme at the helm.