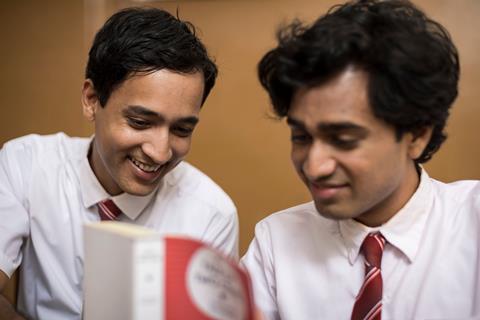 Deepa Mehta's Funny Boy has been ruled ineligible for the international feature film Oscar after being entered as Canada's submission for the award.
According to a statement from Telefilm Canada, the film has been ruled out of contention in the category because of the amount of English dialogue it includes. Academy Award rules say that contenders for the international film award – known until last year as the foreign-language film Oscar – must have a dialogue track more than 50% in a language other than English. Funny Boy is mostly in English and Tamil with some Sinhalese.
Telefilm says Funny Boy will now be submitted for consideration in the Academy's best picture and general entry categories.
According to Telefilm, because of the pandemic the Canadian committee that picked Mehta's film for the international film category also submitted a second film, chosen from 11 original contenders, to the Academy of Motion Picture Arts and Sciences. That film, which has not been named, is currently "under review by the Academy" as a possible replacement submission in the international film category, Telefilm said.
Set in Sri Lanka in the seventies and eighties, Funny Boy is about a young boy discovering his sexual identity against a backdrop of political tensions between the minority Tamils and the majority Sinhalese.
In a statement, Telefilm executive director Christa Dickenson commented: "Although we were disappointed when informed by the Academy, we are excited to extend our ongoing support for Funny Boy as the journey to the Oscars continue."
Mehta added: "Every step of the way on the Funny Boy journey has been an important one for myself and the Funny Boy team. The message of the book has always been one of resilience and courage. It seems as if the afterlife of the film follows a similar arc. Each time we reached an impasse, we pushed on leading us to something even better than we could have imagined."
"We were surprised that the film was not able to compete in the Academy's International Feature category," Mehta added, "but then were equally surprised and more than thrilled that Telefilm decided to support the submission of the film for Best Picture and other categories at the Academy Awards."