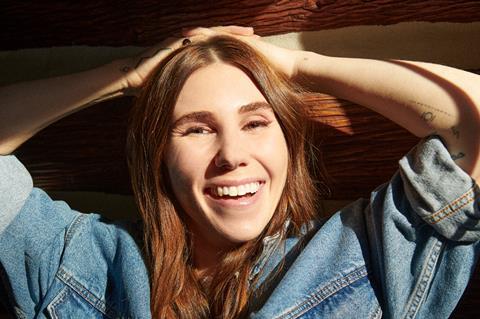 EXCLUSIVE: Projects from Canada, the UK, New Zealand, Finland and the US have been set to participate in this year's Inside Out Finance Forum, taking place June 2-4 in Toronto.
The forum is staged by Inside Out, the Canadian 2SLGBTQ+ film festival and content distributor, and designed to provide queer-led creative teams with 2SLGBTQ+ content an opportunity to pitch their projects directly to decision makers.
Among the eight feature projects to be presented at the sixth annual forum are Curses!, a US-produced satire set in Colonial America, with Tulica Singh writing and directing and Zosia Mamet set to star; Sebastian, a BFI-backed UK/Finland drama from director Mikko Makela about a young London writer with a double life as a male escort; and A Good Spell, a UK/Scotland drama from writer Michael Lee Richardson about a teen living in 1970s Glasgow.
Also in the forum are three Canadian projects from debut directors: zombie comedy Midlife, from Ontario-based Alyson Richards; road comedy Cross Country Baby, from Vancouver filmmaker Maxime Beauchamp; and supernatural thriller Perennials, from Ontario writer-director Blake Mawson.
The forum line-up is completed by Island Dancer, a Maori dance drama from Te Awarangi Te Roera Puna and Michael Te Arawa Bennett, and Pure, about a queer debutante, from Natalie Jasmine Harris.
Companies participating in the forum for the first time this year include Gamechanger Films and Hot Sauce from the US, the UK's Good Chaos and France's Studiocanal.
Among projects that participated in previous Inside Out forums, Sirens had its premiere at Sundance this year and Disclosure premiered at Sundance in 2020 and was picked up by Netflix.
This year's 32nd Inside Out Toronto festival - at which Sirens will screen - runs May 26-June 5.
Commenting on the forum line-up, Inside Out's co-head and director of programming Andrew Murphy said: "This is the next generation of queer storytelling, spanning multiple genres, each with nuanced, complicated queer characters at the centre. What is even more exciting for us is that a number of these creative teams are Inside Out alumni, having played their shorts at the festival in years previous - now returning as forum participants to pitch their first or second features. The fact that we are already seeing talent like Zosia Mamet secured at this stage proves queer stories have value, and we need more of them on screen."