EXCLUSIVE: Nitrogen joins The Lost Thing producers Passion Pictures Australia on the project.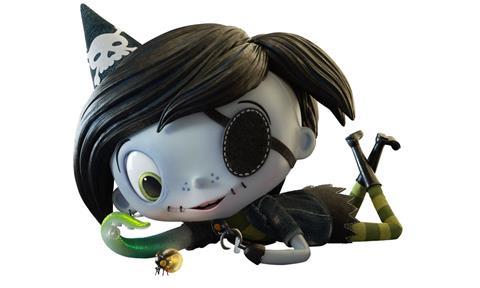 Leading Canadian animation outfit Nitrogen Studios Inc has joined animated feature Arkie, which on Odin's Eye Entertainment's European Film Market (EFM) slate.
Nitrogen is to coproduce with Passion Pictures Australia, the outfit behind the Oscar-winning The Lost Thing.
Based on Scarygirl, the cult brand created by artist Nathan Jurevicius, the film is being directed by his brother Luke Jurevicius (Figaro Pho).
Odin's Eye Entertainment is in Berlin looking to add to territories already sold at the European Film Market at MGB stand 11. These territories include Italy (Notorious Pictures), Australia and New Zealand (Madman), Baltic States (Best Film), Former Yugoslavia (Dexin Film), Middle East (Phoenicia) and Philippines (Captive Entertainment).
The film has the support from Australian government bodies Film Victoria and Screen Australia. Delivery is expected in 2018.
Nitrogen Studios Canada Inc. is one of Canada's pre-eminent digital animation production companies. The company is run by industry veterans Nicole Stinn and Greg Tiernan.
Nitrogen Studios has provided production content for such companies as Sony/Columbia, Sony, Annapurna Pictures, HiT Entertainment, Nelvana, Miramax/Lego, AOL and Lionsgate. In the features space, Nitrogen was involved in animating Seth Rogen's Sausage Party and Lionsgate's Happily N'Ever After.
Arkie is the story of an adopted 12-year-old girl, blind in one eye and with a tentacle-like arm, who lives on an isolated peninsula with her over-protective father Blister, a giant octopus.