This year's showcase features ten world premieres and a Serbian strand.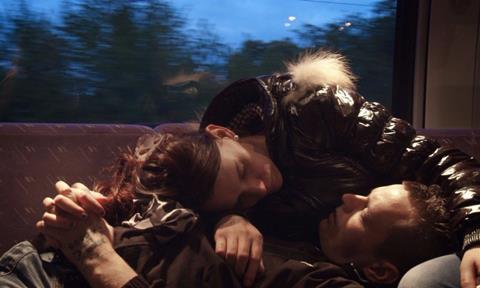 France's Association for the Diffusion of Independent Cinema (ACID) has unveiled the line-up for its 25rd Cannes Film Festival showcase, running May 18-27.
The initiative aimed at giving greater visibility to up and coming, indie filmmakers will once again screen nine works (bold indicates world premieres).
They are:
L'ASSEMBLÉE by Mariana Otero (documentary)
AVANT LA FIN DE L'ÉTÉ by Maryam Goormaghtigh (documentary)
BELINDA by Marie Dumora (documentary) [pictured]
LE CIEL ÉTOILÉ AU-DESSUS DE MA TÊTE by Ilan Klipper
COBY by Christian Sonderegger (documentary)
KISS AND CRY by Lila Pinell and Chloé Mahieu
LAST LAUGH by Zhang Tao
SCAFFOLDING by Matan Yair
SANS ADIEU by Christophe Agou (documentary)
There will also be a special screening and two films in partnership with the film Belgrade Festival of Auteur Film. These are:
POUR LE RECONFORT by Vincent Macaigne (special screening)
REQUIEM FOR Ms J. by Bojan Vuletic
HUMIDITY by Nikola Ljuca
The 12 feature films include eight first films, seven fiction films and five documentaries.
The ACID programme at Cannes was created in 1993 to give visibility to directors whose work is scarcely distributed, with a goal to facilitating a theatrical release.
It has helped illuminate the early works by Serge Bozon, Lucas Belvaux, Alain Gomis, Claire Simon, Djinn Carrénard, Pierre Schoeller, Vincent Dieutre, Arnaud et Jean-Marie Larrieu, Rachid Djaïdani, Nicolás Pereda, Ursula Meier, Avi Mograbi, Yolande Moreau and Gilles Porte.
Outside Cannes, ACID works with a network of some 300 theatres across France to support the distribution of independent films.
Read more:
Cannes 2017: Official Selection in full
Cannes: Directors' Fortnight reveals 2017 line-up
Want more film industry insight? Get Screen International's print and online offering delivered to your doorstep and inbox from only £99. Find out more here.