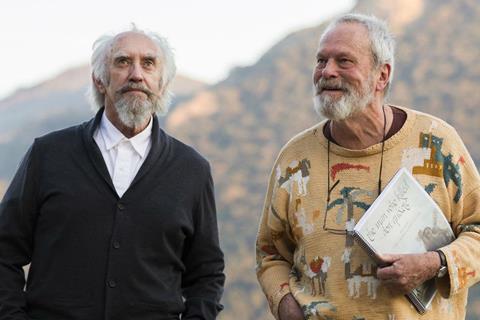 The Cannes Film Festival (May 8-19) has announced several additions to its 2018 line-up, including the new Lars von Trier project, Terry Gilliam's long-awaited The Man Who Killed Don Quixote and three new competition films.
Competition
Firstly Yann Gonzalez makes his competition debut with Un Couteau Dans Le Cœur (Knife + Heart) starring Vanessa Paradis
So does director Sergey Dvortsevoy with Ayka. His Tulpan won the Prize Un Certain Regard in 2008.
Nuri Bilge Ceylan, winner of the Palme d'or 2014 for Winter Sleep, returns with Ahlat Agaci (The Wild Pear Tree / Le Poirier Sauvage).
The additions take the competition line-up to 21 films in all.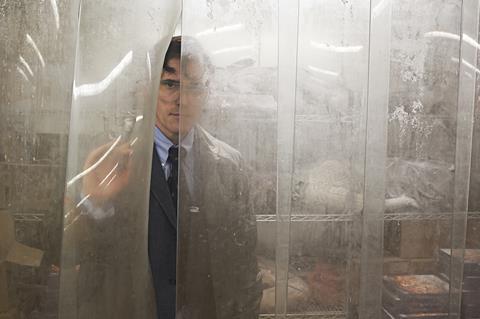 Out of Competition
Lars von Trier returns to Cannes with The House That Jack Built, seven years after he was declared "persona non grata" by festival chiefs following Nazi comments in the press conference for his Palme d'Or contender Melancholia.
The film is a serial killer thriller starring Matt Dillon and Uma Thurman.
Closing film
Terry Gilliam's long-gestating and troubled The Man Who Killed Don Quixote will appear at Cannes after all, as the closing film. Its participation was in doubt as it was caught up in a legal battle in the French courts.
The screening will take place on Saturday May 19 after the Closing ceremony and the film, which stars Adam Driver, Jonathan Pryce and Olga Kurylenko, will be released in France on the same day.
Midnight screenings
Kevin Macdonald's documentary Whitney, about the life of the troubled singer Whitney Houston, has been announced as a midnight screening and adds some more British interest to the festival.
Another midnight screening is Fahrenheit 451 by Ramin Bahrani, the second adaptation of the novel by Ray Bradbury, after François Truffaut's 1966 version. It stars Sofia Boutella, Michael B. Jordan and Michael Shannon.
Un Certain Regard
Donbass from Sergey Loznitsa which will open Un Certain Regard on May 9. His previous film A Gentle Creature was selected for the official competition last year.
The other Un Certain Regard additions are Muere, Monstruo, Muere (Meurs, Monstre, Meurs) by Argentina's Alejandro Fadel and Chuva E Cantoria Na Aldeia Dos Mortos (The Dead And The Others / Les Morts Et Les Autres) from João Salaviza and Renée Nader Messora.