New additions include El Ardor [pictured] by Pablo Fendrik starring Cannes jury member Gael Garcia Bernal, and a film starring Catherine Deneuve based on the mysterious disappearance of French casino heiress Agnès Le Roux.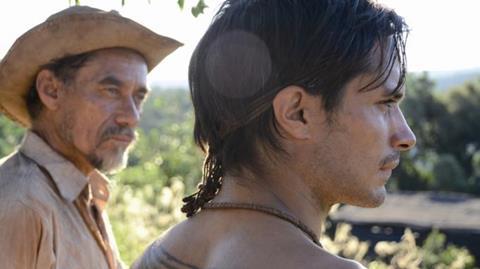 The Cannes Film Festival (May 14-25) has added six titles to its Official Selection in the Out of Competition, Un Certain Regard and Special Screenings strands.
L'Homme qu'on aimait trop (In the Name of my Daughter), directed by André Téchiné, will feature in the Out of Competition line-up. Elle Driver handles international sales.
The 71-year-old French director has been in the running for the Palme d'Or six times and while the big prize eluded him he won best director in 1985 with erotic drama Rendez-vous.
His new film stars Guillaume Canet, Catherine Deneuve and Adèle Haenel in a drama inspired by Agnès Le Roux case that has remained a mystery since 1977. Le Roux was a young, glamorous heiress to a Riviera casino empire whose disappearance is still making headlines today.
The addition of the film is timely as a lawyer with a playboy reputation was convicted of the murder of Le Rouz - his girlfriend at the time - after his third trial. Maurice Agnelet, 76, was sentenced to 20 years in prison for killing Agnes Le Roux, who was 29 when she vanished in 1977. Italian authorities said they would begin a search for Miss Le Roux's remains after one of Agnelet's sons claimed his father had committed the murder and disposed of the body in Italy.
Also added is El Ardor from Argentinian director Pablo Fendrik, whose debut El Asaltante screened during Cannes' Critics' Week in 2007 and whose second film La Sangre Brota screened in Critics' Week in 2008.
The film, in which Gael Garcia Bernal stars as an Amazon rainforest shaman, marks Participant Media's first investment under its Participant PanAmerica initiative. Sales are handled by Bac Films.
Garcia Bernal portrays a mysterious man who emerges from the Argentinean rainforest to rescue the kidnapped daughter (Alice Braga) of a poor farmer after mercenaries murder her father and take over his property.
Garcia Bernal was named as a jury member earlier this week.
Hungarian director Kornél Mundruczó will return to Cannes with White God (Fehér Isten), which has been added to Un Certain Regard. The filmmaker was nominated for the Palme d'Or in 2008 for Delta, which won the FIPRESCI Prize, and again in 2010 for Tender Son: The Frankenstein Project. His feature Johanna played Un Certain Regard in 2005.
The Match Factory handles international sales on the the Hungarian-German-Swedish co-pro, which centres on a 12-year-old girl who runs away from home to search for her dog.
Added to Special Screenings are documentary Of Men and War (Des Hommes et de la guerre) by Laurent Bécue-Renard; The Owners by Adilkhan Yerzhanov; and Géronimo by Tony Gatlif with Céline Salette, Rachid Yous
.