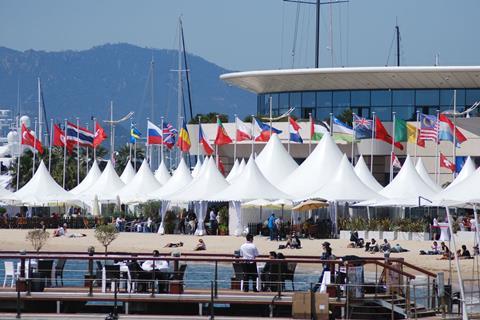 The 14th edition of the Cannes Cinéfondation Atelier has announced the 15 directors who will be invited to bring their projects in development to the Cannes Film Festival (8-19 May).
The event, which runs from May 10-16, will give directors and producers the chance to showcase their projects to potential funding partners.
L'Atelier was created in 2005 to stimulate creative filmmaking and encourage the emergence of a new generation of filmmakers. Of the 202 projects to have attended so far, 145 have been released in theatres and 28 are currently in preproduction. 15 projects from 15 different countries have been selected for this year's event.
Cinéfondation Atelier selected projects
The Last Queen Damien Ounouri (Algeria)
Yashar Elvin Adigozel (Azerbaijan)
The Summer Factory Chen Tao (China)
The Return Meyar AL-Roumi (France / Syria)
Black Box Aslı Özge (Germany / Turkey)
A Rooster On The Fire Escape Guetty Felin (Haiti)
Echo Rúnar Rúnarsson (Iceland)
We're The Kids In America Imelda O'Reilly (Ireland)
Highway 65 Maya Dreifuss (Israel)
Tragic Jungle Yulene Olaizola (Mexico)
Across The Rainbow Bridge Niranjan Raj Bhetwal (Nepal)
Whether The Weather Is Fine Carlo Francisco Manatad (Philippines)
The Color Of The Skull Sibs Shongwe-La Mer (South Africa)
Doi Boy Nontawat Numbenchapol (Thailand)
Glorious Ashes Bùi Thạc Chuyên (Vietnam)