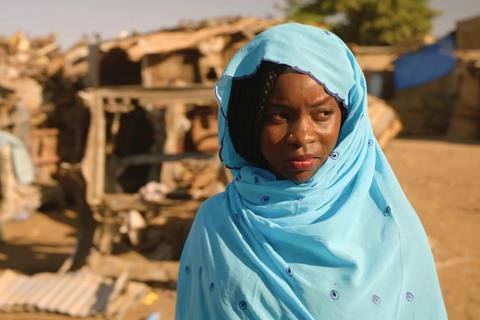 Films Boutique has closed multiple deals on Mahamat-Saleh Haroun's Cannes Competition title Lingui, The Sacred Bonds.
The Chadian abortion drama has sold to Spain (Wanda Vision), Italy (Academy Two), Switzerland (Trigon-Film), Poland (Gutek Film), Australia (Rialto), Greece (One from the Heart) and Portugal (Leopardo Filmes).
Rights for the US, UK, Ireland, Latin America and Turkey were recently secured by London-based streamer and theatrical distributor Mubi.
It marks the seventh feature of Chadian filmmaker Haroun, who also write the script. The story centres on an ostracised woman in Chad – a country where abortion is condemned by both religion and law – whose daughter becomes pregnant following rape.
The film is produced by Cologne's Made In Germany Filmproduktion, France's Pili Films, Chad's Goï Goï Productions and Belgium's Beluga Tree.