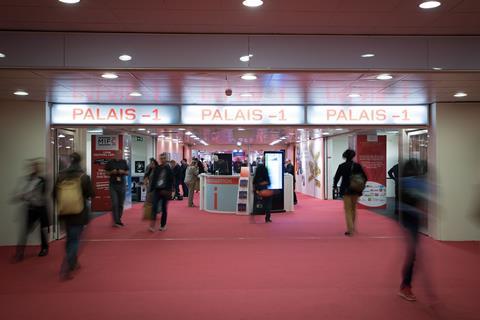 Top US sellers and agency packaging specialists continue to weigh up when to stage a virtual pre-sales market in June in place of attending a traditional Cannes as first reported on Screen, and are leaning towards the third or fourth week of the month.
While sources noted some pushback from leading European sellers who participated with the US agency-led contingent in last year's platform that ran from June 22- 28, the US players are understood to be pushing for a virtual market either running June 14-18 or June 21-25.
The 2020 event featured FilmNation, CAA Media Finance, AGC Studios, Wild Bunch International, Endeavor Content, Sierra/Affinity, STXinternational, Lionsgate International, Voltage Pictures, XYZ Films, ICM Partners, UTA Independent Film Group, and others.
However European sellers may prefer to do business at the Pre-Cannes Screenings set for May 25-28, and/or the proposed physical Cannes Marché on July 6-15 and its virtual market platform, which would run alongside the planned Cannes Film Festival dates of July 6-17.
The US sellers and agencies prefer June because it gives them sufficient time to prepare new sales rosters after the virtual EFM which started a month ago and, like last year's AFM and other online markets during the pandemic, has grown a long tail with deal-making still ongoing.
July is not a favoured option, partly due to reluctance among Americans to travel internationally, let alone to a continent that is struggling with the vaccine rollout, but also because that is when the traditional US holiday season kicks in.
Ultimately the fate of an in-person Cannes lies in the hands of the politicians. France has just entered a third lockdown that extends into May. Germans and Italians are among others living under restrictions as Europe suffers from rising Covid infection numbers.
Unlike last year, this year's June dates proposed by the US players avoid the weekend.
"People don't want to work at the weekends," said one battle-hardened US seller who noted that Covid has slowed down the time it takes to conclude transactions.
They added that while the nature of the year-round sales business enables access to buyers whenever required, virtual markets allow participants to be more focused and create auction environments that can drive up prices on tentpoles.
Another added, "I find these virtual markets to be more exhausting than physical markets, but the dedicated week to meet with our worldwide partners is important."