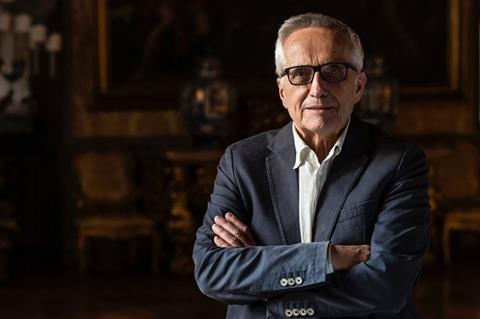 Italian director Marco Bellochio will receive an honorary Palme d'Or at the closing ceremony of the 74th edition of the Cannes Film Festival (July 6-17).
His latest film, documentary Marx Can Wait, has also been added to the Official Selection in the newly created Cannes Premiere strand.
Marx Can Wait sees the 81-year-old filmmaker attempt to understand his twin brother's suicide at the age of 29, and blends excerpts from his films and conversations with people close to him. The Match Factory are handling international sales.
Bellochio's films have regularly screened in Competition at Cannes, with A Leap in the Dark (1980), Henry IV (1984), The Prince Of Hombourg (1997), The Nanny (1999), My Mother's Smile (2002), To Win (2009) and The Traitor (2019).
Cannes general delegate Thierry Frémaux said: "We are proud to distinguish Marco Bellocchio, one of the great masters of Italian cinema after 56 years of fascinating work, in succession to his director friends Bernardo Bertolucci, Manoel de Oliveira and Agnès Varda. He is a filmmaker, an auteur and a poet."
Jodie Foster is the other recipient of an honorary Palme d'Or this year.