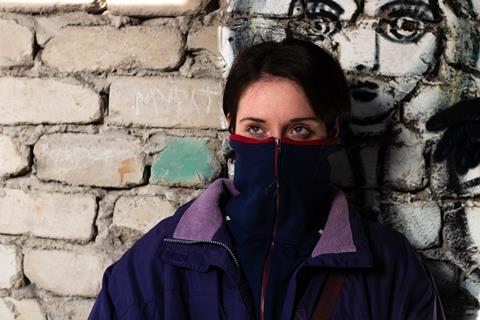 Russian director Kira Kovalenko's family drama Unclenching The Fists has won the top prize of Cannes Un Certain Regard 2021.
Kovalenko's second feaure following 2016's Sofichka is handled internationally by Wild Bunch.
The jury prize went to Sebastian Miese's Great Freedom, a love story that tracks the persecution of homosexuality in Germany over the decades following the Second World War. It is the Austrian director's second film following Still Life and is sold by The Match Factory.
The ensemble prize was awarded to French director Hafsia Herzi's second film Good Mother (SBS handles sales), with the 'courage prize' presented to Teodora Ana Mihai's debut Romanian drama La Civil (Urban Distribution).
Lamb, the debut film by Icelandic director Valdimar Johansson (sold by New Europe), won the 'prize of originality' and Tatiana Heuzo's fiction debut Prayers For The Stolen earned a special mention. The latter is an intense study of female friendship set in Mexico and also sold by The Match Factory.
Un Certain Regard was refocused this year on films by first- and second-time directors, with six in the line-up eligible for the Camera d'Or for a first-time filmmaker.
UK director Andrea Arnold headed the jury which was comprised of director and screenwriter Mounia Meddouorr, actress Elsa Zylberstein, director and screenwriter Daniel Burman, and director and actor Michael Covino.
"In our discussions, the two things we were constantly saying were, 'This film is very brave' and 'This film come from the heart'," said Arnold in a statement. "Many of the films are very passionate and many of the films are talking about things which are hard to talk about. We'd like to acknowledge all the filmmakers for their brave and beautiful work. Their films created vigorous debates."