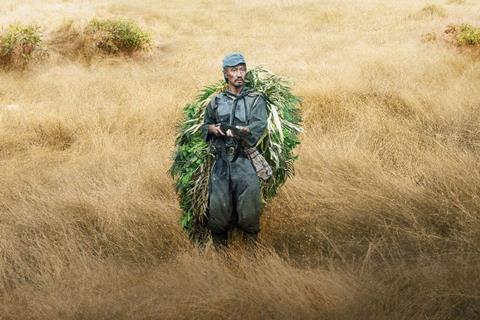 French director Arthur Harari's second feature Onoda - 10 000 Nights In The Jungle has been revealed as the opening film of Un Certain Regard at Cannes next month.
This brings the number of films due to be showcased in the section to 20.
The film follows real-life Japanese soldier Hiroo Onoda who was sent to an island in the Philippines in 1944, to fight against the US offensive. When Japan surrendered, Onoda, who has been trained to survive in the jungle, refused to capitulate and kept his war going. It took 10 000 days for him to finally lay down his arms.
The festival described the Japanese-language film as being a cross between Kon Ichikawa's Fires On The Plain, Josef von Sternberg's Anatahan and They Were Expendable byJohn Ford.
"Onoda - 10 000 Nights In The Jungle is a staggering internal odyssey, an intimate and universal view of the world and history. With this second feature film (and his first in the Cannes selection), Arthur Harari masterfully imposes his filmmaking and delivers a great film about commitment and time," wrote the festival.
The film was produced by Nicolas Anthomé and entirely filmed in Asia. It was written by Harari and Vincent Poymiro.