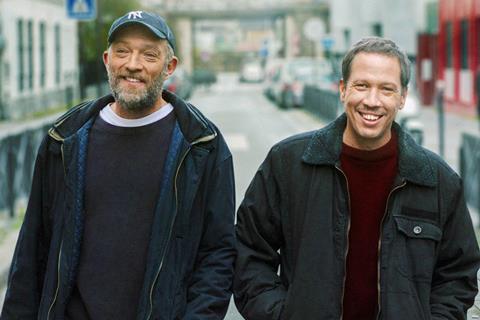 The Specials directed by Olivier Nakache and Eric Toledano will close this year's Cannes Film Festival on Saturday May 25, playing Out of Competition in the Official Selection.
This year the festival has renamed the 'closing film' to the 'last Screening'. It will still screen during the closing ceremony at Grand Théâtre Lumière.
Explaining the name change, the festival said: "By renaming the closing film the 'last screening', the Festival de Cannes wishes to reconnect with its tradition of final great screenings."
Social comedy The Specials stars Vincent Cassel and Reda Kateb and a cast of non-professional actors and young autistic teens. It is produced and distributed by Gaumont and will be released in France on October 23. It was submitted at the last minute to the selection committee.
Nakache and Toledano are best known for their 2011 box office smash The Intouchables.
The 72nd Cannes Film Fetsival will open with Jim Jarmusch's The Dead Don't Die and runs from May 14-25.