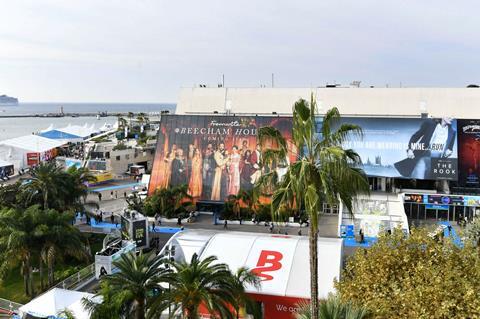 French TV festival Canneseries has confirmed its third edition will take place on October 9 to 14 during international content market MIPCOM, which is scheduled to run October 12 to 15.
The first two editions unfolded alongside the MIPTV market in March but the 2020 edition was postponed this year after MIPTV was cancelled due to the Covid-19 pandemic.
The Canneseries team said this year's edition will be both physical and digital to welcome as many international participants as possible at a time when many professionals are travelling less.
The digital events will run on new platform bannered Canneseries Live, which will be open for the duration of the festival and give access to exclusive screenings, masterclasses and interviews with festival guests.
As previously announced renowned US producer Gale Anne Hurd will be president of the official competition jury.
Six of the ten previously announced competition titles and nine of the ten short format series have been reconfirmed for the delayed edition. It did not reveal which ones at this stage.
On the industry front, the third edition will see the launch of the inaugural Canneseries Writers Club, running a October 13 to 14 as a hub for professional writers.
Returning initiatives will include the Canneseries Institute, a writer's residence aimed at emerging talent, which will take place from September 14 to October 15. It will mark the culmination of a five-month programme for eight participating screenwriters.
Full details of the third edition of Canneseries will be unveiled on September 12.
MIPCOM and Canneseries will be the first large scale professional events to take place in Cannes since the cancellation of MIPTV in March due to the Covid-19 pandemic.
Other events that had to be abandoned included the Cannes Film Festival and its Marché du Film, real estate show MIPIM and Cannes Lions Festival of Creativity.
The loss of these events had left a $540m (€500m) hole in Cannes's economy by end-June. The city is gearing up to relaunch its conference sector with a massive pan-European promotional campaign in the autumn.