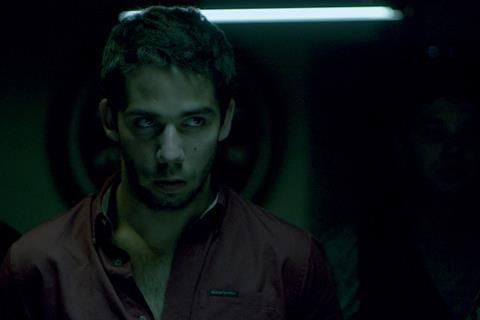 Shoreline Entertainment has boarded international sales on cartel crime drama Until They Bury Us All (Hasta Que Nos Entierren A Todos).
Miguel Estrada makes his feature directorial debut on the Intercept Entertainment & Catarsis Creative film starring Ruy Senderos (El Señor De Los Cielos), which premiered theatrically last November in Mexico through producer André Fernández's Intercept Entertainment.
Until They Bury Us All shot entirely on location in Sinaloa, Mexico, and centres on Angel and his fiancée Mayra, whose dream of a better life lead them into the world of cartels with dire consequences.
"I wanted to show the real consequences of joining a cartel in a fictionalised and entertaining way, unlike other films and series that portray being a drug lord as something aspirational," said Estrada, a Mexican actor who approached Fernández with the script after they had worked together on a number of short films.
Fernández produced alongside Estrada, who also has a role in the film alongside Senderos, Carlo Guerra, Arturo Diaz de Sandy, and Carlo Guerra.
Fernández's executive producer credits include Cuban docu-series People: Havana.