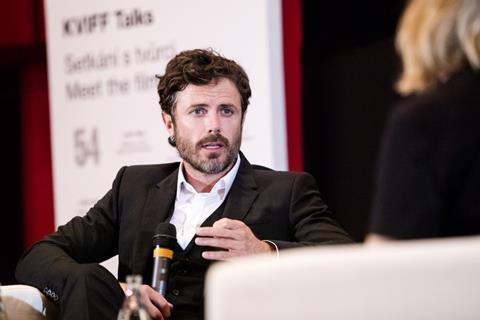 Casey Affleck will join Sam Claflin, Michelle Monaghan and German star Veronica Ferres in the thriller Every Breath You Take from Sunshine Cleaning director Christine Jeffs, which 13 Films will introduce to worldwide buyers at AFM.
Principal photography is set to commence in Vancouver, British Columbia, in November on the film from Southpaw Entertainment and Construction Films.
Every Breath You Take centres on a psychiatrist (Affleck), whose career is thrown into jeopardy when his patient takes her own life. When he invites his patient's surviving brother (Claflin) into his home to meet his wife (Monaghan) and daughter, his family life is suddenly torn apart.
Richard B. Lewis of Southpaw Entertainment produces with Veronica Ferres (Salt & Fire, Hector & the Search for Happiness) and Frank Buchs of Construction Films. Tannaz Anisi and Gregory R. Schenz of 13 Films will serve as executive producers alongside Southpaw Entertainment's Gabrielle Jerou-Tabak, and Jon Levin of Fourward Entertainment.