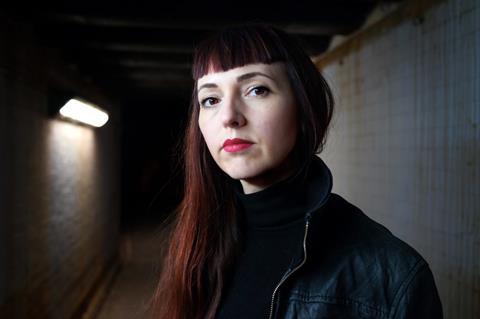 Prano Bailey-Bond, whose Censor played in Sundance and Berlin Panorama this year, will write and direct Things We Lost In The Fire, a dark feminist take on the beauty myth for RT Features.
The drama is based on the short story of the same name by Argentinian journalist and novelist Mariana Enriquez about a terrorised female community which resorts to increasingly extreme actions in response to male violence.
Bailey-Bond is co-writing the adapted screenplay with her Censor co-writer Anthony Fletcher. The story combines elements of horror and feminism in what is described as a subversive commentary on the modern day beauty myth in which women reclaim control of their image in drastic fashion.
Rodrigo Teixeira of RT Features, which has Antoneta Alamat Kusijanovic's Murina in Director's Fortnight and Mia Hansen-Løve's Bergman Island in Competition, is producing with Lourenço Sant'Anna. Alan Terpins serves as executive producer.
Enriquez's story was translated into English in 2017 and published as Things We Lost In The Fire by Portobello Books in the UK and Hogarth in the US
Bailey-Bond reached out to rights-holder RT Features and called the book an "incredibly provocative and relevant story with a ferocious energy at its heart".
RT Features recently announced I'm Still Here, which Walter Salles will direct from Marcelo Rubens Paiva's memoir about his mother Eunice Paiva, and is preparing James Gray's Armageddon Time with Focus Features.