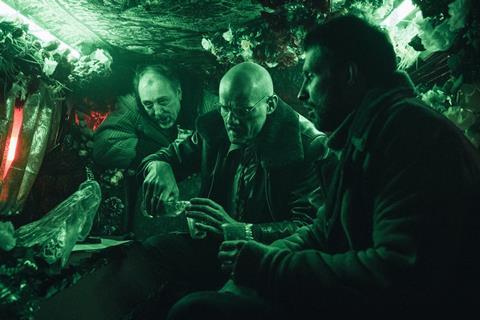 Paris-based Charades has posted a raft of deals on Russian director Kirill Serebrennikov's Petrov's Flu ahead of its world premiere in Competition on Monday.
European deals include to Benelux (Imagine), Greece (Weird Wave), Italy (I Wonder Pictures), Portugal (Films4you), Poland (Gutek Films), Czech Republic and Slovakia (Film Europe), Baltics (Kino Soprus) and ex-Yugoslavia (Megacom).
In the rest of the world, it has gone to Israel (Lev Cinema/Shani Films), Turkey (Fabula Films), Mexico (Cine Canibal) and Indonesia (Falcon Pictures).
French distributor Bac Films will release the film in France in December,
Serebrennikov, who previously screened The Student in Un Certain Regard in 2016 and Leto in Competition 2018, will be absent from the festival for a second time running after the Russian government denied him permission to leave the country until June 2023.
The film and theatre director was also unable to travel to Cannes for the Leto premiere because he was under house arrest on charges of having misused public funds, which he and his supporters have denied.
Based on the novel The Petrovs In And Around Flu by Alexey Sainikov, Petrov's Flu is described as a "deadpan, hallucinatory romp through Post-Soviet Russia".
Set in a city in the throes of a flu epidemic, Seymon Serzin co-stars as a garage mechanic and comic book writer opposite Chulpan Khamatova as his librarian ex-wife, whose outwardly drab realities belie their wild inner lives.
Moscow-based Hype Film lead produced the feature in co-production with Charades Productions, Logical Pictures, Bord Cadre Films, Razor Film Production and Sovereign Films, with the support of Kinoprime, Arte France Cinema and ZDF.