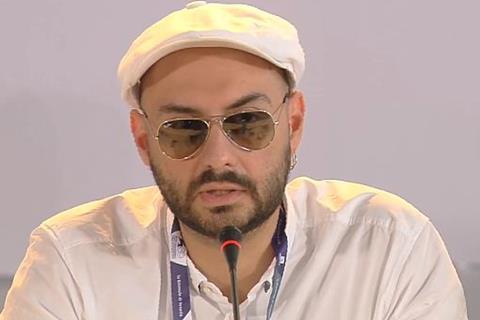 Prominent Russian director Kirill Serebrennikov has been found guilty of fraud in a Moscow court today (June 26) and been given a three-year suspended sentence.
Two of his co-defendants, Yury Itin, and Konstantin Malobrodsky, were also found guilty, whilst a fourth, Sofia Apfelbaum, was "unaware" of the fraud, according to the judge.
In 2017, Serebrennikov and his co-defendants were charged with embezzling 129 million rubles (€1.66 million) for a performing arts project called Platform, which received state funding and which promoted modern dance, theatre, and music in Russia.
Among the accusations pursued by the state was a false claim that one of Platform's shows did not take place, when in fact it was staged numerous times. People who attended the performance posted about it on social media using the hashtag #ябылнаплатформе (I was at Platform) on Facebook.
Serebrennikov, 50, was put under house arrest for almost two years until April 2019, when he was released on bail.
Film organisations, including the International Coalition for Filmmakers at Risk (ICFR), had called on prosecutors in Russia to drop the charges against Serebrennikov and his co-defendants.
Following the sentencing, producer and EFA chair Mike Downey told Screen: "Whilst the suspended sentence comes as a relief in that Serebrennikov does not have to serve prison time. This has been a travesty of justice in the great Russian tradition of Stalinist show trials. This is yet another blatant warning to the arts community to keep their heads down and not engage in activities that cause displeasure to the Putin regime. It's a step back to the Soviet days of no freedom of speech or expression, and that if you as an artist don't toe the party line, they will come after you. Repression is back, alive and kicking, and with Putin set to stay in power till 2036, it isn't going to change anytime soon."
Serebrennikov, who also serves as the artistic director of the Gogol Center in Moscow, has previously spoken out on a wide variety of issues, including the Kremlin's persecution of LGBTQ individuals, and the influence of the Russian Orthodox Church in Russian society. He voiced alarm about increasing censorship – including the arrests of members of the punk collective Pussy Riot – and rising authoritarianism in Russia. He was also critical about Russia's involvement in the Russo-Georgian war.
Supporters include dancer Mikhail Baryshnikov who called Serebrennikov's "repression" by the government politically motivated. A petition for his release has received more than 54,000 signatures.
The director's credits include Leto, The Student, Betrayal, Yuri's Day and the forthcoming Petrov's Flu.
The European Film Academy (EFA), the International Documentary Film Festival Amsterdam (IDFA), and the Rotterdam International Film Festival (IFFR) partnered in late 2019 to launch the International Coalition for Filmmakers at Risk, a permanent organisation aimed at supporting filmmakers facing political persecution for their work. The Coalition will closely collaborate with an international network of strategic partners including international film networks, affiliated NGOs, international human rights networks, ambassadors and film festivals.