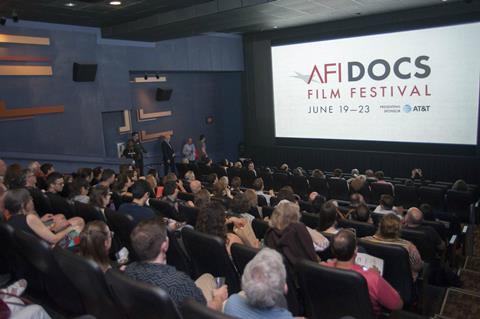 Robert Stone's Chasing The Moon won the AFI DOCS 2019 audience award and St. Louis Superman by Smriti Mundhra and Sami Khan claimed best short honours.
The grand jury prize for short films went to In The Absence by Yi Seung-Jun, while Sophia Nahli Allison's A Love Song For Latasha and Scenes From A Dry City by Francois Verster and Simon Wood earned honorable mentions.
The 17th edition of AFI DOCS screened 72 films from 17 countries, with subjects varying from a family-run ambulance service in Mexico to the surrogate pregnancy boom in Idaho, to criminal justice system reform.
Chasing The Moon chronicles the Space Race sparked by the Soviet launch of the Sputnik satellite and explores how American ambition fused scientific innovation, political drama and media spectacle.
The festival included the AFI DOCS Forum keynote presentations, conversations, panel discussions, micro-meetings and a day-long convening of local film communities, and the
AFI DOCS Impact Lab, which provided filmmakers with professional development in preparation for presenting their causes to key audiences, and included meetings with advocates and industry and policy leaders.
AFI DOCS presented by AT&T played out in Washington, DC, and Silver Spring, Maryland, from June 19-23.