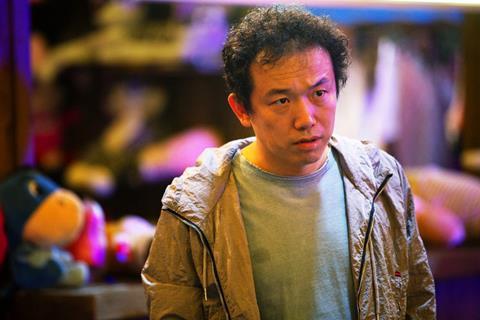 Surprise local hit A Cool Fish continued to swim at the top of the Chinese box office as new releases failed to make splash in the week of Nov 26-Dec 2, which also saw ticket sales down by 23% week-on-week.
The top five remained almost unchanged from the week before, with A Cool Fish staying top for two weeks straight. Thanks to good word of mouth, the dark comedy continued its strong run with $39.5m, bringing its 17-day total to $88.9m and making it the 13th biggest local film of 2018.
The Insanity director Rao Xiaozhi's second film is a low budget dark comedy involving a robber, a security guard, a disabled woman and a group of nobodies whose lives intersect because of a missing gun and a heist.
Sony's Venom maintained in second with $19.3m for $258.9m after 24 days. It is currently the fifth biggest foreign film of all time and the 15th biggest film overall, surpassing Kung Fu Yoga.
Disney animation Ralph Breaks The Internet remained in third with $14.4m for $33.7m after 10 days. It has out-grossed 2016's Moana, Disney's last animation released in China.
Rowan Atkinson-starrer Johnny English Strikes Again overtook Fantastic Beasts: The Crimes Of Grindelwald for fourth place with $9.6m for $21m after 10 days, while the latter dropped to fifth with $4.2m for $55.8m after 17 days.
With the holdovers occupying the top five, Amitabh Bachchan-starrer 102 Not Out came in sixth as the best performing new release, taking $3.2m from its first three days. As the eighth Indian film on release in China this year, its opening weekend only fared better than Sultan.
The rest of the chart is Mel Gibson-starrer Blood Father on $1.6m from its first three days; all Asian-cast Hollywood blockbuster Crazy Rich Asians on an underwhelming $1.1m from its first three days; Chinese Peacekeeping Forces on $0.7m for $2.2m after 10 days; and local documentary Hello Life on $0.4m for $0.5m after six days.
Hollywood is set to storm the Chinese box office with Aquaman opening on Dec 7.