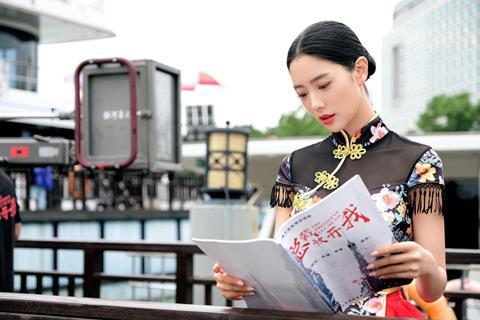 Local comedy Big Red Envelope topped China's box office over the weekend January 22-24, according to figures from theatrical consultancy Artisan Gateway, grossing $8m in its first three days.
Directed by Li Kelong and starring Bao Bei'er and Clara Lee, the film's title refers to the red paper packets used in China to give money as gifts, especially during the Chinese New Year celebrations. Although the film topped the box office over its opening weekend, it drew a mixed response from audiences, scoring 8.5 on Maoyan but just 4.7 on the more film buff-oriented Douban.
Han Yan's cancer drama A Little Red Flower came in second over the weekend, grossing a further $7m for a cumulative total of $196.9m, followed by Shock Wave 2, with $6.4m for a cume of $175.2m.
Animated feature Wish Dragon, co-produced by Base Media, Tencent Pictures and Sony Pictures Animation, came in fourth with $3.4m in its second weekend for a cume of $13m, while comedy Warm Hug came in fifth with $3m for a cume of $121.5m.
Falling just outside the top five, Disney/Pixar's Soul continues to play well after a month on release and has so far grossed a healthy $48.5m (RMB314.9m).
Foreign films opening this weekend include Japanese animation Okko's Inn and The Hummingbird Project, which is being classed as a Canadian title, but box office over the next few weeks is expected to be relatively muted until Chinese New Year kicks in on February 12. Total box office for the weekend January 22-24 was just $37.5m, according to Artisan Gateway, although the year-to-date is up 30.8% as China's cinemas were shuttered last year on January 23.
While a raft of big local releases are scheduled for the upcoming holidays, China's cinema capacity is likely to be reduced as the country battles a string of small outbreaks of Covid-19 in areas including Beijing, Hebei, Jilin and Heilongjiang. Theatres in affected areas are restricting seating to less than 50% from the previous occupancy rate of up to 75%.