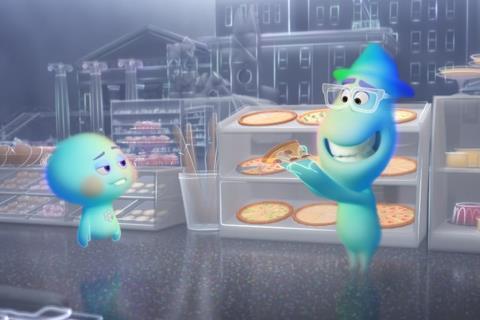 'Soul' hits $71m total in select territories
Number-one openings in both Russia and South Korea gave Disney's Soul a boost, helping the Pixar animation achieve an estimated $10.4m at the weekend box office, a 79% rise on the previous session. The total across the 13 markets where it's playing is an estimated $71.2m.
Soul grossed an estimated $3.5m for the five-day weekend in South Korea – the second-highest non-Korean title opening under Covid, and 25% ahead of the debut number for Onward (which also opened under Covid). Disney reports that the film now plays into the winter holiday for high school and university students in Korea.
Russia was right behind with an estimated $3.3m four-day opening. The number is 73% ahead of the debut of Disney's live action Mulan and 25% ahead of the Onward number – both titles that opened during Covid. The release was well-timed, since it coincided with Moscow relaxing capacity restrictions from 25% to 50% on Sunday (January 24) – auguring well for a strong hold.
Soul's third best market at the weekend was China, where it grossed an estimated $2.9m in its fifth weekend, down 27%, and delivering $48.2m to date. It's the third-highest total for a Pixar film in China after Coco ($186m) and Incredibles 2 ($53.7m).
In cumulative totals, top territories after China are Saudi Arabia ($5.2m), Taiwan ($5.1m) and then the new markets South Korea and Russia. The film is only playing in cinemas where Disney+ does not operate – a fact that will severely limit the eventual global total.
'Wonder Woman 1984' adds $3.7m for $148m global total
Australia, Russia and Brazil continued to be the brightest markets for Wonder Woman 1984 at the weekend, delivering an estimated $1.46m of the session's $2.1m international total. The international weekend takings fell 60% from the previous frame's $5.3m – although that number had been boosted by significant previews in Russia.
Including North America, the Warner Bros/DC Films sequel grossed $3.7m at the weekend, and now stands at $148m. The first Wonder Woman grossed $409m in international markets in 2017, and $413m in North America for a $822m global total.
In the international league table of cumulative totals for Wonder Woman 1984, the top five are unchanged, with China ($25.4m) leading the way ahead of Australia ($17.3m), Taiwan ($8.7m), Brazil ($5.8m) and Japan ($5.1m). Spain, where cinemas are operating with restrictions, remains the top European market with $4m, ahead of Russia – which has delivered $3.4m in just two weeks of play.
'The Croods: A New Age' posts solid hold, hits $140m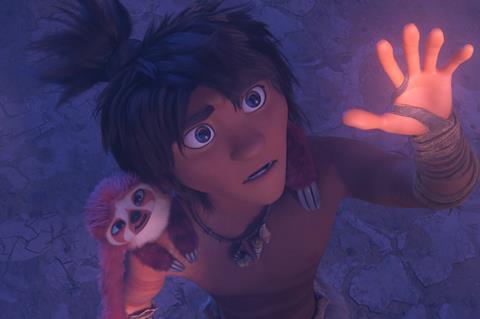 The Croods: A New Age grossed an estimated $1.62m from 17 international markets at the weekend, taking the international total to $98m. The weekend tally represents a 34% drop from the previous session. In North America, the Dreamworks Animation sequel grossed an estimated $1.82m for Universal, down a slim 9% from the previous weekend, taking the domestic total to $41.8m. Global tally is $140m.
Despite those seemingly solid numbers for the animated film, Wonder Woman 1984 has stretched its global lead over The Croods: A New Age to $8.2m, which compares with a lead of $6.9m a week ago. (Wonder Woman 1984, with its more adult audience skew, is evidently performing better in midweek.)
Australia ($850,000), Russia ($178,000) and New Zealand ($172,000) provided the top markets for the film at the weekend. The Croods: A New Age topped the New Zealand box office chart in its fifth week of release, and its $2.26m total there is ahead of Tenet's lifetime number. Totals in Australia and Russia are $13.9m and $12.1m respectively.
Key markets including Brazil, France, Germany, UK, Italy, South Korea and Japan are yet to open.
The Croods grossed $187m domestically and $400m internationally (via 20th Century Fox) for a $587m worldwide total in 2013.
Local hits 'Penguin Bloom' and 'The Dry' dominate Australia box office
Local titles hold sway at the top of the Australian box office as Roadshow's Penguin Bloom knocks aside The Dry after a two-week reign at the chart summit.
The former sees Naomi Watts, Andrew Lincoln and Jacki Weaver star in this true-life drama - based on the memoir by Cameron Bloom and Bradley Trevor Greive - about the Bloom family, who tend to an injured magpie chick, helping them adjust to mother Sam Bloom's paralysis after a fall. Glendyn Ivin (TV miniseries Gallipoli) directs.
Penguin Bloom opened with Aus$1.5m ($1.16m) or Aus$1.7m ($1.31m) including previews.
Roadshow's The Dry – an adaptation of Jane Harper's 2016 bestselling debut novel, starring Eric Bana as a federal police agent returning to a struggling farming community for the funeral of his childhood best friend – fell to second place with Aus$1.4m ($1.08m), and a total to date of Aus$12m ($9.3m). Both films are produced by Made Up Stories, led by Bruna Papandrea, Steve Hutensky and Jodi Matterson.
Elsewhere in the chart, The Croods: A New Age took third place with Aus$1.1m ($850,000); Liam Neeson thriller The Marksman landed in fourth with Aus$847,000 ($654,000); and Wonder Woman 1984 fell to fifth with Aus$818,000 ($632,000).
China box office
Local comedy Big Red Envelope topped China's box office over the weekend, grossing $8m in its first three days. Read the full report here.