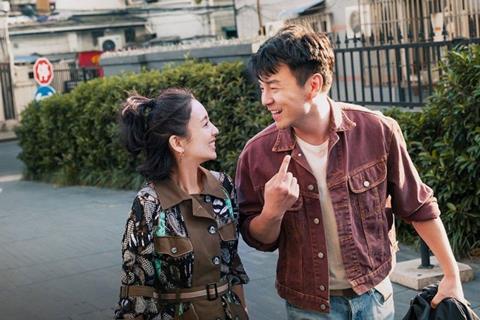 Driven by Children's Day on Jun 1, Japanese animation Doraemon The Movie: Nobita's Treasure Island stole the weekend crown while local comedy How Long Will I Love U retained the weekly No.1 in the period of May 28-Jun 3.
Xu Zheng-produced How Long Will I Love U stayed top for two straight weeks, adding $31.1m for $118m after 17 days. Currently the seventh highest grossing local film in 2018, Su Lun's feature debut has become the latest box office hit by a woman director.
Doraemon The Movie: Nobita's Treasure Island came in second overall but topped the weekend with $26m from its three-day opening debut. The Japanese animation, a smash hit when released earlier this year in Japan, marks the 38th film of the popular Doraemon film franchise. But it lost its momentum on Sunday when it was overtaken by How Long Will Love U which reclaimed the top spot on Sunday.
Disney's Avengers: Infinity War maintained well in third place with $22.4m for $378.2m after 24 days. Already the top foreign film in 2018 and the third highest grossing foreign film ever (after Furious 8 and Furious 7), it has climbed higher to become the eighth highest grossing film overall in Chinese history.
The spectacular success of Avengers: Infinity War contributed to half of May's monthly box office, making it the best performing May ever.
Happy Little Submarine 2000 Leagues Under The Sea, the sixth installment of the local animated franchise, opened in fourth with $9.8m from its three-day opening weekend, representing a new record for the franchise.
It was followed by Disney/Lucasfilm's Solo: A Star Wars Story on $5.4m for $15.9m after 10 days; Emily Blunt starrer A Quiet Place on $4.1m for $33.8m after 17 days; Italian film Perfect Strangers on $3.4m for $6.4m after 10 days; local animation Magic Mirror 2 on $2.7m from its first three days; Australian animation My Pet Dinosaur on $1.3m from its first four days; and Dwayne Johnson's Rampage on $1m for $165.7m after a lengthy 52 days.
No major releases are scheduled for this week. The next big title is Jurassic World: Fallen Kingdom dated for Jun 15.