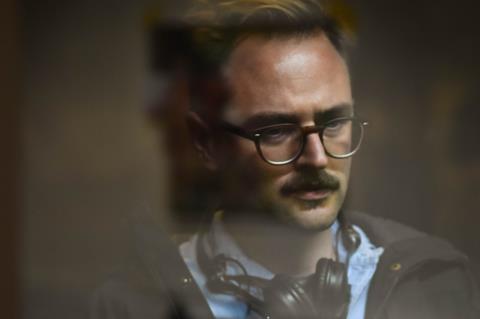 Chinese sales agent Rediance has acquired worldwide rights to Belgian filmmaker Bas Devos' untitled new film, which started filming last Friday (May 20).
Set in Brussels, the film revolves around a potential love story between a Romanian construction worker and a Belgian-Chinese doctorate student of moss, who cross paths just before the former is about to move back home.
Rediance's Beijing-based CEO Xie Meng visited Brussels to close the deal with the filmmakers while on his way to Cannes. The Chinese company previously handled Devos' Ghost Tropic, which premiered at Cannes in Directors' Fortnight in 2019.
Devos' feature debut Violet won the grand prix of the Berlinale's Generation 14plus international jury in 2014 and his second film Hellhole was presented in Panorama five years later.
His latest will be shot entirely on 16mm and produced by Marc Goyens for Quetzalcoatl, with support from the Flanders Audiovisual Fund.
The cast includes Stefan Gota from Devos' Ghost Tropic, and Liyo Gong, a video editor who has worked on Chinese documentarian Wang Bing's video installation Scenes and his upcoming documentary Shanghai Youth.