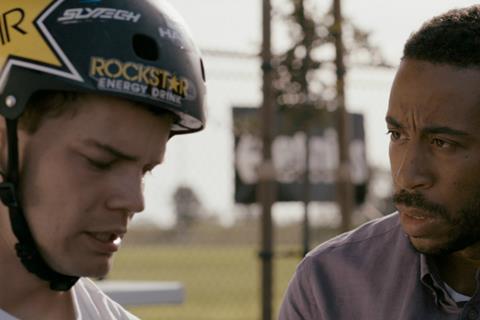 Radiant Films International has kicked off talks on a pair of titles with US theatrical deals in place – Chris 'Ludacris' Bridges action drama The Ride, and Bennett's War.
The Ride recounts the life of Glaswegian pro BMX rider and author John Buultjens, who grew up with an abusive father and wanted to ride ever since he watched E.T.
When he was adopted by foster parents, Buultjens received a bicycle on his 10th birthday and a lifelong love affair began. He moved to Australia and eventually California, where he became the global brand manager for Haro Bikes in San Diego. Ludacris plays Buultjens' adoptive father.
Alex Ranarivelo directed from a screenplay he wrote with Jack Reher, Jean-Marie Sobeck and Hadeel Reda. Reda also produced the film with Ali Afshar. Charlotte and Forrest Lucas financed the feature, serve as executive producers, and will distribute in the US through their fledgling Forrest Films in autumn on more than 600 screens.
The distributor is also handling US rights on Ranarivelo's action drama Bennett's War starring Michael Roark and Trace Adkins which centres on a discharged soldier who helps his cash-strapped father by becoming a Motocross racer. Ranarivelo wrote and directed the film, set to open in the US on August 30. Afshar and Christina Moore produced, and Forrest and Charlotte Lucas served as executive producers.