Live action fairytale moves ahead of Divergent sequel – but new Fast and Furious looks set to overtake.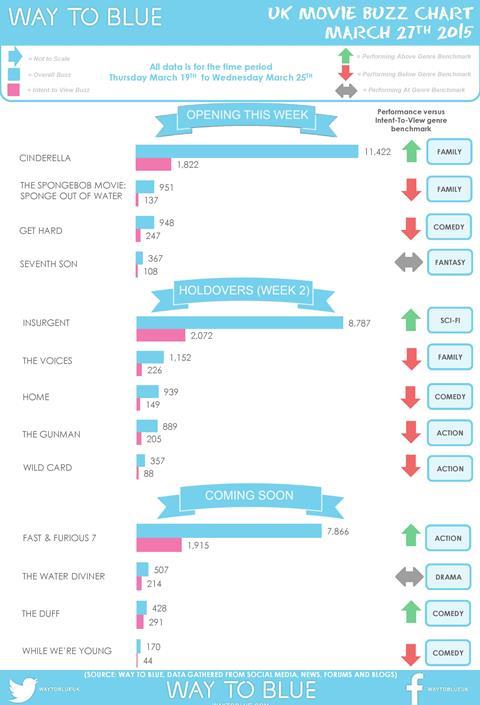 Disney's live action take on Cinderella dominated the competition in the latest social buzz chart with more than 11,400 comments ahead of its release in the UK this weekend, according to Way To Blue.
Nearly 16% of those comments – from March 19-25 – expressed intent to view the family film, directed by Kenneth Branagh. This means that those mentions across social media, news, forums and blogs looked to convert comments into box office.
It stole the march on Divergent sequel Insurgent, which generated nearly 8,800 comments, of which 23.5% expressed intent to view after a week on release.
Of the films coming soon, Fast & Furious 7 has the pedal to the metal, recording nearly 7,900 comments, of which 24% expressed intent to view after it is released in the UK on April 10.