Companies look to build on growing number of US and international shoots in Italy.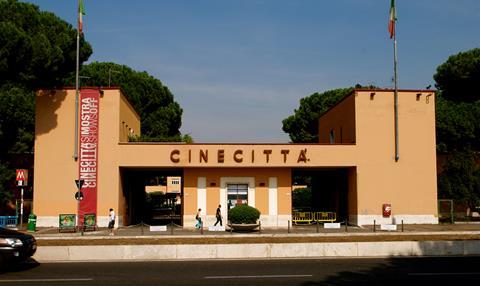 Cinecittà Studios and The Hateful Eight co-distributor Leone Film Group are teaming up with the ambition to attract international productions to the country.
The union is aimed at growing ties with US and international producers and promoting Rome's Cinecittà as a shoot facility for incoming productions.
Cinecittà will offer its facilities (20 sound stages and outdoor locations), set building workshops shooting equipment and post-production services to producers, while Leone, the production and distribution outfit founded by Sergio Leone, and which has strong distribution ties with Lionsgate, Dreamworks and The Weinstein Company, will offer expertise about the territory, including knowledge of the local tax credit.
In recent years, Italy has welcomed a string of major international productions including Ben Hur, Nine, Zoolander 2, Everest and Spectre.
Cinecittà served as executive producer on MGM and Paramount's Ben Hur remake.
"This joint venture will enable us to ensure our relationships with American production companies and bring them here", said Raffaella Leone from the Leone Film Group.
"John Wick 2 may be considered the first example of this collaboration," she added.
Giuseppe Basso, CEO and General manager of Cinecittà studios, added: "I am sure our expertise in working with tax credits and quickly reimbursing VAT expenses, together with our vast technical expertise, will soon attract important investments in Rome and in Italy".
Last year Cinecittà saw a significant spike in returns with a total turnover of €48 million.
Leone's strong 12 months has included the co-distribution of Quentin Tarantino's The Hateful Eight, which has taken the box office by storm, grossing more than €7m.