Long-time chief to retire early 2017, following festival's 30th edition in October.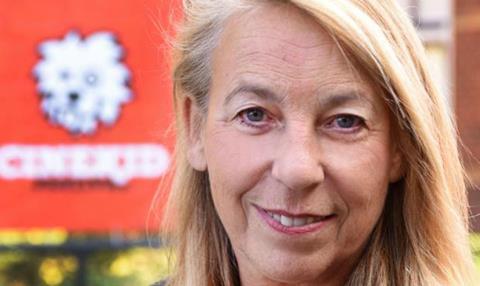 Sannette Naeyé, managing director of the Netherlands' Cinekid Festival, is to step down after 20-years at the helm of the Amsterdam-set child and youth-focused event.
Naeyé announced she would retire from office on Feb 1, 2017, following the 30th anniversary edition of the festival running Oct 15-21, 2016.
"I won't leave Cinekid behind all alone, but safely in the many hands that jointly turned Cinekid into the largest youth festival of its kind in the world," said Naeyé.
The former broadcasting executive took the top job at Cinekid in 1997, arriving from Dutch public broadcaster VARA where she was head of art and culture.
Naeyé is credited with building Cinekid into one of the most important film festivals in the world dedicated to child and youth fare.
More than 80,000 children and accompanying adults attend the autumnal Cinekid Festival and other satellite events taking place across the Netherlands.
Under her leadership, the festival also expanded its industry programme, making it a key date for professionals involved in youth programming from across the globe.
Naeyé also spearheaded a new media department and the MediaLab, a multi-media event featuring more than 50 interactive installations, workshops and games taking place during Cinekid, which describes it as "the largest digital playground in Europe".
The Cinekid board said it fully understood Naeyé's decision to move on to focus on new projects but said she would be sorely missed.
"It's hard to imagine Cinekid without Sannette. Cinekid would never have been on the map as it is now without Sannette's constructive qualities. We are most grateful to her for her unbridled passion, dedication and commitment" said board member Martien Kuitenbrouwer.