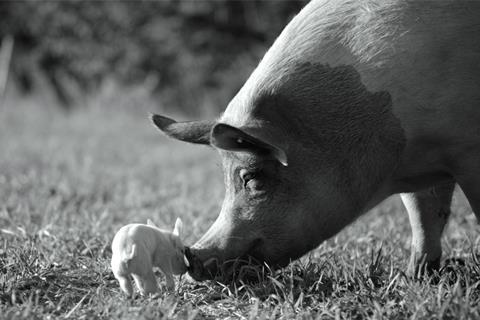 Cinephil has boarded international sales for Victor Kossakovsky's Gunda, which will receive its world premiere in the Berlinale's new Encounters competition this month.
UTA Independent Film Group will handle US rights on the Norwegian-US co-production.
Kossakovsky observes farm animals – protagonist Gunda the pig, two cows and a one-legged chicken – to offer new perspective on the way animals live their lives and our relationship to them.
Anita Rehoff Larsen of Norway's Sant & Usant produces in co-production with New York-based Louverture Films.
The film was previously pitched at IDFA in 2017 under the title Krogufant.
The Russian filmmaker's previous film was climate crisis documentary Aquarela, which received its world premiere at Venice in 2018 and was acquired by Sony Pictures Classics for the US.
Rehoff Larsen, who also worked with the director on 2015's dancer documentary short Varicella, said: "Victor continues his journey to develop and challenge the language of cinema, this time by simply making us see animals as the sentient creatures they are. I believe Gunda can open up new perspectives on animals and enable the audience to form their own position on the topic."
Cinephil managing director Philippa Kowarsky said Gunda provides "a fresh understanding and very different look into something we thought we knew."