EXCLUSIVE: Cinetic International licences the documentary in five territories and is closing offers in four.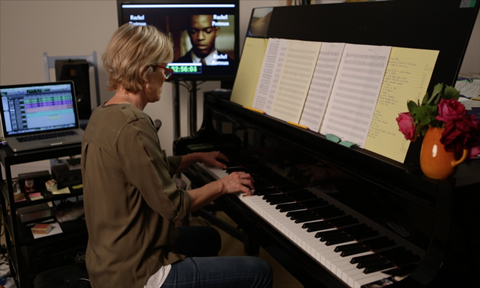 Cinetic International has announced it has licenced SCORE: A Film Music Documentary in Germany (NFP), Italy (Feltrinelli), Japan (Unplugged), Scandinavia (NonStop), South Korea (Movement) and is closing offers in Israel, the Netherlands, Spain, and the UK.
SCORE: A Film Music Documentary, directed by Matt Schrader, gives viewers a look inside the musical challenges and creative secrecy of the world's most widely known music genre: the film score.
The film features composers Hans Zimmer, Danny Elfman, Trent Reznor, Randy Newman, and Quincy Jones, among many others.
The film had its international premiere at CPH:DOX and will continue its roll out internationally in the coming months.
The film will be released theatrically in the US on June 16 via Gravitas Ventures.
Robert Kraft, Trevor Thompson, Kenny Holmes and Nate Gold produced, while Schrader and Jonathan Willbanks served as executive producers.