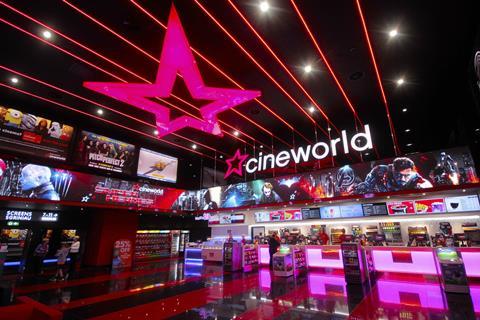 UK-owned exhibitor Cineworld has reached an agreement to acquire Canadian giant Cineplex for $2.1bn.
The debt-financed acquisition is subject to shareholder approval and is expected to be completed in the first half of 2020. Cineworld will pay C$34 in cash per share, with the move supported by its largest shareholder Global City Theatres B.V., which holds an approximate 28% stake in the company.
Cineplex is the largest operator in Canada with 165 cinemas, 1,695 screens and a 75% market share.
Cineworld plans to combine the operations of Cineplex with US chain Regal Cinemas, which it acquired for $3.6bn in 2018. If the deal goes through, Regal will become the biggest exhibitor in North America by number of screens (8,906 in the US and Canada).
In total, the Cineworld group would have more than 11,000 screens globally.
Cineworld expects the acquisition to make annual pre-tax combination benefits of $130m by 2021.
Anthony Bloom, chairman of Cineworld, said: "Going forward our immediate post-acquisition objectives will be to combine Cineplex with our US business to create a leading North American cinema operator; maximize the synergistic combination benefits of the Cineplex acquisition; continue the currently successful refurbishment of the Regal chain in the US; and focus strongly on a structured debt reduction program targeting leverage towards 3x net debt/EBITDA by the end of 2021."
Cineworld chief executive Mooky Greidinge added: "The combination of Cineplex and Regal will create the leading North American cinema operator with unrivalled scale and opportunity."