Clerks director Kevin Smith has said that he is in hospital recovering from a "massive heart attack" he suffered while shooting his new comedy special Kevin Smith Live! in Los Angeles.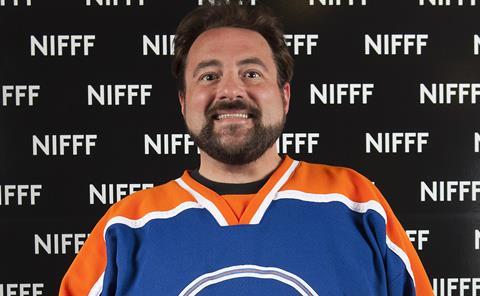 The 47-year-old filmmaker revealed the news on Twitter (see below) with a photo from his hospital bed.
He said: "if I hadn't cancelled show 2 to go to the hospital, I would've died tonight. But for now, I'm still above ground!"
Smith's recent credits as a filmmaker include Yoga Hosers, Tusk and Red State.
He is known for his low-fi debut Clerks and his Indie Spirit award-winning Chasing Amy.