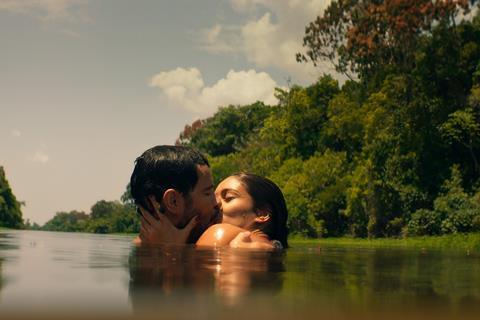 Cinema Management Group (CMG) has acquired international sales to Brazilian director Sergio Machado's Island City in the run-up to the Cannes market in May.
The film was presented by Gullane Entretenimento as a work in progress at Ventana Sur in 2020, since when CMG has tracked the project through production and post-production.
Based on an original story by contemporary Brazilian writer Milton Hatoum, Island City tells of three brothers who end up living under the same roof with the middle brother's beautiful new wife
Anaira (Sophie Charlotte) is sensual, playful, beguiling, and happy to be working on her husband Dalberto's (Daniel De Oliveira) new river boat. When her husband is obliged to take a mysterious passenger up the Amazon from Brazil all the way to Peru the young woman feels abandoned and becomes despondent, seeking comfort in the company of Dalberto's two brothers, Armando (Gabriel Leone) and Dalmo (Romulo Braga).
When Dalberto finally returns home, he finds himself in a complex situation.
Machado's previous work includes 2005 Cannes Un Certain Regard selection Lower City, for which he received the Youth Award; Locarno Piazza Grande closing film The Violin Teacher; and the Amazon Prime and Turner Broadcasting mini-series The Freitas Brothers.