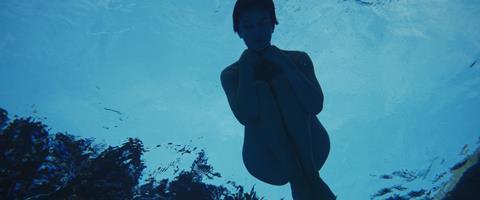 Rome-based sales company Coccinelle Film Sales has acquired international rights to Beniamino Catena's Vera De Verdad, ahead of its showcase at Cannes' virtual Marché du Film next month.
The Italy-Chile co-production is a sci-fi drama that begins when 10-year-old Vera disappears without a trace. She returns two years later but instead of being a teenager, she is a woman in her mid-20s. Vera then starts to recall how she has been living the life of a man who was clinically dead but woke up at the same moment in which she vanished.
It marks the feature debut of Catena and is one of six genre title selected by Frontières to feature in its buyers showcase at Cannes' Marché, which will take place online from June 22-26 due to the Covid-19 pandemic. A 15-minute excerpt from the film will be shown.
Producers are Simone Gandolfo and Manuel Stefanolo for Italy's Macaia Film and Karina Jury for Chile's Atomica. The story is by Catena and Graziano Misuraca, and the screenplay was written by Paola Mammini (Perfect Strangers) and Nicoletta Polledro.
The cast includes Marcelo Alonso (The Club), Marta Gastini (Borgia), Anita Caprioli (Corpo Celeste), Davide Iacopini and Paolo Pierobon.
Italian distribution will be handled by No.Mad Entertainment.
Catena said: "The story of Vera is a journey between science and faith, a love and adventure tale, told in a realistic and linear way despite constantly oscillating on the borders of reality."