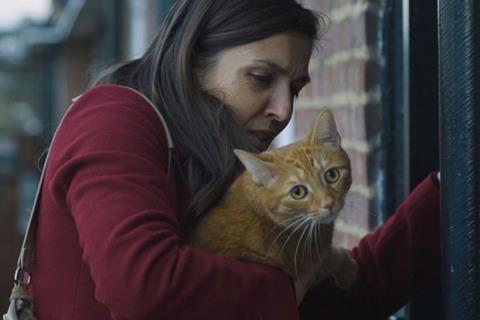 Rome-based sales company Coccinelle has acquired international rights to Mina Mileva and Vesela Kazakova's Cat In The Wall, which is making its world premiere in Competition at the Locarno Film Festival on August 15.
The English-language film is set on a council estate in modern day London. When gentrification plans bring astronomical bills to homeowners, a Bulgarian migrant family fights their working-class neighbours over the ownership of a cat.
Kazakova and Mileva were named by Screen as directors-to-watch during last year's CineLink event at Sarajevo Film Festival, where the project previously won the Arte International Relations Award in 2017.
Cat In The Wall is their debut narrative feature. It also won the Post Pitch prize at Connecting Cottbus in 2017. Following its Locarno premiere, the film will play in the competition programme of this year's Sarajevo Film Festival.
The film is produced by Bulgaria's Activist 38, with UK outfit Glasshead and France's Ici et Là Productions.
Activist 38, which is known for producing social and political documentaries, has credits including the 2016 documentary The Beast Is Still Alive, which screened at IDFA and Sarajevo and was also directed by Mileva and Kazakova.